What is a New Generation Package Sewage Treatment Plant (NGPSTP)?
Packaged Sewage Treatment plant (NGPSTP) is the most compact "all in one" system available. The civil works are minimal, consisting of a flat concrete support slab. The units are fully covered for preventing noise and fly nuisance. It is a modular unit which has a facility of future expansion or relocation. It offers numerous benefits, including reduced footprint, energy efficiency, low operational costs, and ease of installation. Moreover, it is designed to handle varying wastewater loads and can be customized to suit specific requirements.
What sets NGPSTP apart from traditional sewage treatment systems?
One of the key features of the new generation package sewage treatment plant is its compact size. These plants are designed to be smaller in footprint, making them ideal for areas with limited space or where traditional sewage treatment systems are not feasible. Despite their smaller size, they are capable of treating large volumes of wastewater effectively.
How does NGPSTP work?
It combines various processes such as primary clarification, Aerobic treatment, and final clarification into a compact and modular unit.
Packaged Sewage Treatment Plant Process
Primary settlement:
Sewage initially enters the primary settlement tank. The tank incorporates parallel plates which aid in reducing the suspended solids by 70% and the Biochemical Oxygen Demand (BOD) by 25%. This zone is relatively maintenance free and contains no moving mechanical or electrical devices.
Aerobic treatment:
The effluent then enters the aerator bio-zone, which is a combined fixed film reactor and active aeration system mounted on a horizontal shaft. The aerator provides a solid surface area for microorganisms to attach themselves; these then feed on the organic matter present in the effluent. The rotation of the drum creates an aeration of the liquid. The biozone is self-cleansing and does not require extraneous pumping or sludge return.
Final settlement:
The treated effluent then moves to the settlement area. This area contains a parallel plate assembly for settling finer particles. The submersible pump removes sludge to the sludge storage compartment on a regular basis.
One of the key components of a packaged sewage treatment plant is tankage.
Know about the tankage system in NGPSTP?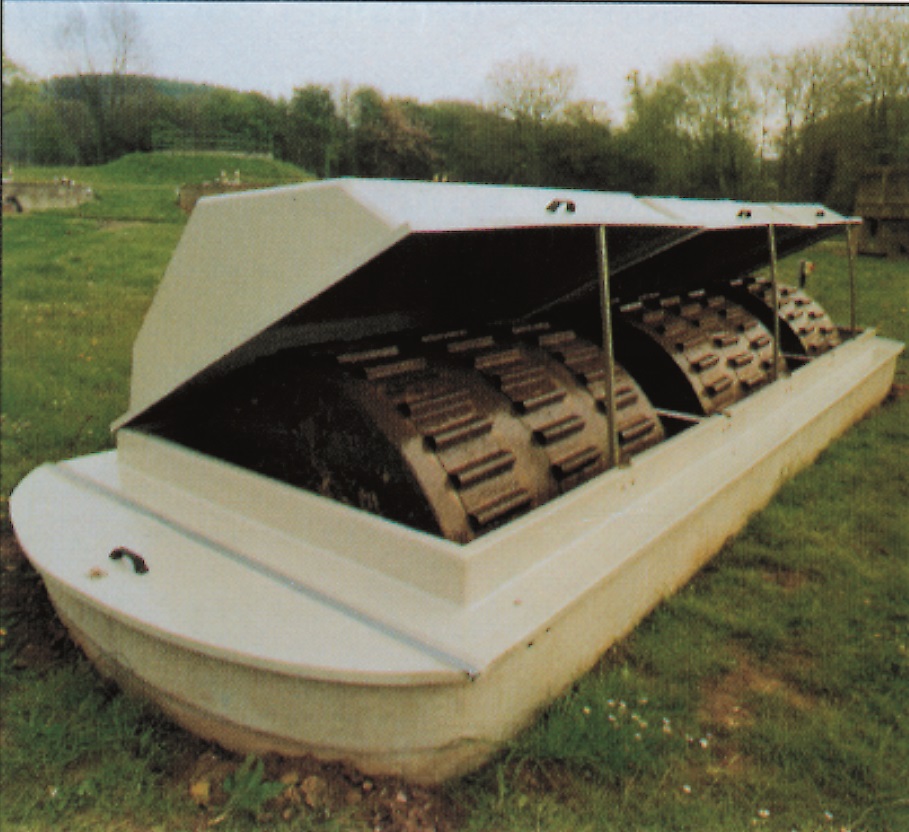 It is a single tank system and can be supplied in modules. The tank is made of MS with both internal & external FRP lining (Fiberglass Reinforced Plastics) / special anti-corrosive paint and can be free standing. The tank and internal components are accessed by a series of lockable covers capable of being lifted by one person. INDION NGPSTP (New Generation Packaged Sewage Treatment Plants) is a unique combination of lamella plate clarification and aeration that results in a Ready-to-operate, prefabricated solution of outstanding performance and efficiency for sewage treatment.
Key Features of NGPSTP
Modular design: 10 – 100 m³/day
Compact and simple to operate
High quality effluent
Three months sludge storage capacity
Minimal maintenance
GRP construction tank – no corrosion
Advantages of NGPSTP
Minimum land usage
Minimum power and chemical requirement
Low operating cost
NGPSTP is suitable for various applications, including:
Hotels & Restaurants
Holiday Resorts
Golf & Country Clubs
Townships & Housing Complexes
National Parks
Industrial Estates
Existing Plan Upgradation
Objectives of our waste water treatment systems are to produce an environmentally safe fluid waste stream (or treated effluent) and a solid waste (or treated sludge) suitable for disposal or reuse (usually as farm fertilizer).
Our wide applications and pioneering solutions achieve water management through waste water recycle and source reduction and waste management through product recovery and waste minimization.
Waste Water Treatment system depends on the characteristics of wastewater and treated water quality to be achieved which includes primary treatment, secondary treatment and tertiary treatment.
Connect with Ion Exchange's Sewage Treatment Solution Experts to know more about Ion Exchange NGPSTP solutions.
click here to know more about Ion Exchange's NGPSTP
With a legacy spanning over 59 years, Ion Exchange offers Total Water and Environment Management Solutions, with sales, production and service footprints across the world.
Click here to explore Ion Exchange Global Network