Right Track of Solutions for Railways
Our total solutions provide complete water assurance with single point responsibility & complete service support.
We are the preferred water treatment, equipment and technology provider to the bottled water industry for more than five decades. We provide complete turnkey solutions including training, audits, operation & maintenance, environment sustainability and compliance standards as required by the industry.
During the last few years, we have supplied six bottled water plants to Indian Railway Catering & Tourism Corporation (IRCTC) with a combined capacity exceeding 8,00,000 bottles per day. Apart from constructing bottled water plants through comprehensive EPC routes, we also design, build, finance, operate and transfer set-up projects on PPP basis.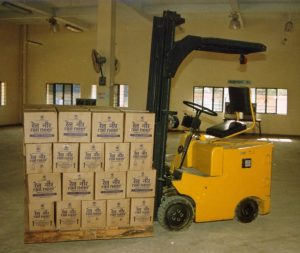 Also Ion Exchange was the trusted partner for installing pure drinking water units at Maharaja Express Luxury train and super deluxe coached.