A Public sector unit which manufacturers high quality newsprint at its plant in Karur, Tamil Nadu wanted to produce methane rich biogas from complex liquid waste to supplement its energy requirement. It's existing effluent treatment was treating waste water generated from various sources within the mill premises. But the Bagasse (the raw material used here for producing paper pulp) treated water needed further treatment to produce methane rich biogas to be used as alternate source of energy.
Ion Exchange (India) Ltd was awarded with the contract for Liquid Waste Treatment & Energy Recovery. We recommended a tailored integrated waste to energy plant consisting of:
Anaerobic Digester (UASB)
High Rate Solid Contact Clarifier
Clarifier for bagasse treatment
UF & RO plant to treat water
Necessary pumps, piping and instruments
In this waste-to-energy plant, raw bagasse wash water was treated in a high rate solids contact clarifier to remove suspended solids to the maximum extent (to avoid choking of the anaerobic reactor) and then passed through an up flow anaerobic sludge blanket (UASB) reactor for biogas generation and reduction in organic pollutants in the effluent. UASB treated effluent then flows to the existing effluent treatment plant for further downstream treatment. The treatment capacity was 800 m3/h and 50,000 COD/day.
Our robust waste to energy plant using state-of-the-art technologies and efficient construction treats complex liquid waste and generates sustainable source energy.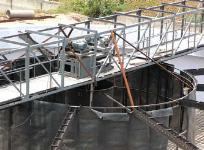 High Rate Solids Contact Clarifier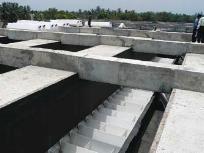 Upflow Anerobic Sludge Blanket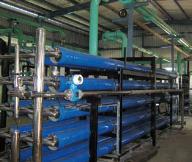 2 x 80 m3/h ultrafiltration and reverse osmosis plants to treat river water at Tamil Nadu Newsprint and Papers Ltd., Karur, Tamil Nadu.