A message from our CMD to all our customers and partners regarding Ion Exchange's commitment in supporting essential service categories during this critical time.
Dear Customers and Partners,
We are in the midst of the most challenging times of our lives. We have not faced such an unprecedented situation before, where major part of the world is under lockdown. It is hard to imagine a business that has not been impacted. These are difficult times for all of us. Our priority has to be the health and safety of our families, friends and colleagues. Our thoughts are especially with those who are unwell and we wish them a speedy recovery. I salute and thank all the paramedics, people managing essential services and logistic personnel for their dedication and selfless services to humanity. This pandemic has forced us all to work from home. I greatly appreciate the efforts of our team in adapting to this new work environment and for continuing to provide seamless service to our customers through digital channels. I am proud of our operation and maintenance teams and service engineers who are working tirelessly, away from their families to ensure uninterrupted working of our customers' plants and facilities. Our resins, chemicals and standard system plant facilities are partially operating in accordance with the permission granted by local authorities and are supplying products to customers who are working under the essential services category. We are grateful to you for your continued support and on behalf of everyone at Ion Exchange, we are committed to remain your trusted partner, assuring you of our best services. Please do take care and stay safe.
Warm regards,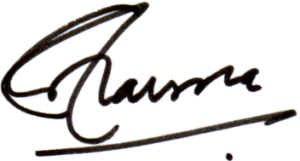 Rajesh Sharma
Chairman & Managing Director
Ion Exchange (India) Ltd.
For any queries, please
connect here: 
For more details 
Click Here
Protect your people & facilities